Hotmelt adhesives are very popular in many applications. However, there are a number of things that need to be taken into account for an optimum adhesive result.
Advantages & limitations of (non-reactive) hotmelt adhesives
Advantages
One component, no mixing necessary
Binds physically, solvent-free
"Easy" storage, stability over time
Fast setting, fast subsequent processing possible
Properties adaptable to process
Partially redetachable, e.g. with some pressure sensitive adhesives (PSA) or by reheating
Easy cleaning
Comparatively high toughness (viscosity), compensation of surface irregularities
Broad adhesion spectrum, bonding of different materials
Limitations
Limitations in internal strength, tend to creep.
Limited heat resistance and low chemical and moisture resistance.
Adhesive gap cannot be reduced indefinitely (due to viscosity)
Thermal stress on the bonded parts
Who is hand application of hotmelt adhesives suitable for?
For production in small batches or of special products.
For adhesion tests, e.g. when a new adhesive is to be qualified or during the development of new products.
For rework after quality testing or in the event of incorrect bonding of the automated system.
Possibilities of manual hotmelt adhesive application
Stick glue guns
Bulk glue guns for granules or pads (with and without compressed air)
Cartridge glue guns, used mainly for reactive hotmelt adhesives or for testing due to their versatility
What needs to be considered when planning and during processing of the bonding process?
Surface preparation: In addition to "clean, grease-free, dry", the temperature of the substrates is also important. In particular, substrates with higher thermal conductivity, such as metals or stone, should be preheated to prevent them from cooling down too quickly and to avoid condensation in the adhesive gap. For delicate bonds, the temperature-related expansion and the adhesive layer thickness must be taken into account.
Storage: The containers should not be stored open, as dirt particles can get into them. These can clog the nozzle or negatively influence the bonding and the application pattern.
The application temperature needs to be set according to the recommended range in the technical data sheet (TD). It is also important how heat-sensitive the substrates are. In addition, the processing temperature influences the flow behavior of the adhesive.
The application rate and speed have a great effect on the bonding result. Since manual application is slower than automated application, a slightly larger application quantity in dot shape is often advantageous here. The heat is thus retained longer and allows delays in joining. If processing is too slow, larger gaps can result when the adhesive cools at the edge.
With the right hotmelt adhesives, it is also possible to apply an extremely thin layer using a slot nozzle or by spraying.
The contact pressure is necessary allowing the (viscous) liquid adhesive to flow well into the surface and thus bond with the substrates.
The selected nozzle influences the application quantity and thus also the speed of the joining process.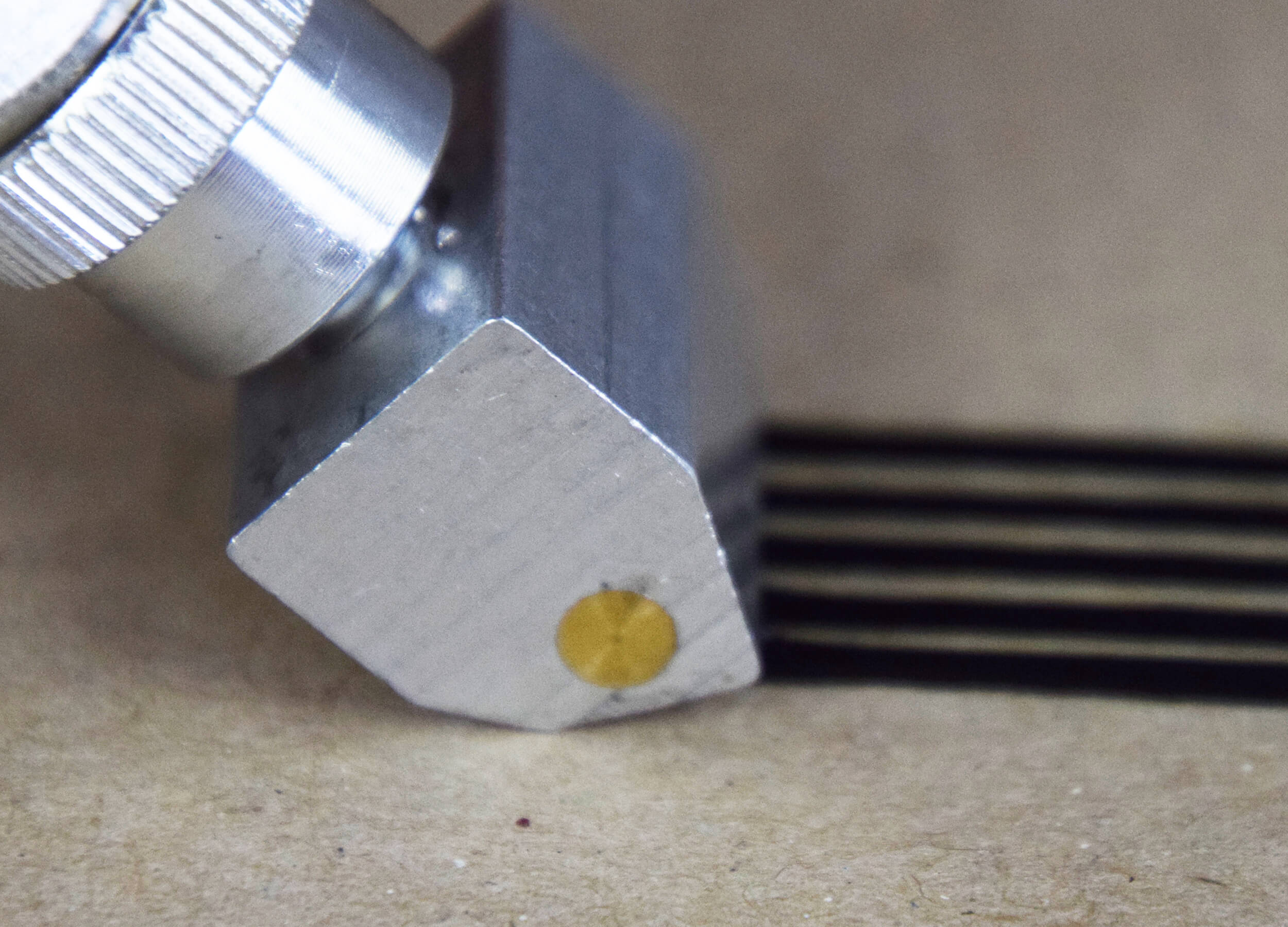 The choice of applicator depends on the form of adhesive at hand and on the availability of compressed air. Many particularly potent adhesives are in the form of granules, pillows or cartridges. Bulk guns or cartridge guns are used for this purpose. In some productions, handy stick glue guns (e.g. TR 500 – left) are used, provided the adhesive is available in stick form.
When using bulk equipment, the market offers pneumatic and mechanical glue guns. Mechanical devices (ex. MS 200.E – middle) are usually more affordable than pneumatic solutions and require only a power connection. Pneumatic glue guns (e.g. TR 80 LCD – right) require additional compressed air, but can be emptied in one "stroke" and can also be operated with a foot switch or semi-automated
It is also important that the temperature is kept constant in order to achieve an optimal, repeatable gluing result.
Conclusion: Glue gun, adhesive and process must be suitably matched for the product and production process.