The hot-melt spray system
TR 80 LCD
from reka is made for spraying reactive glue contained in cartridges. Dot- and line application are possible as well. If the TR 80 LCD is used with the
reusable cartridge
, non-reactive granulates and pillows can also be applied.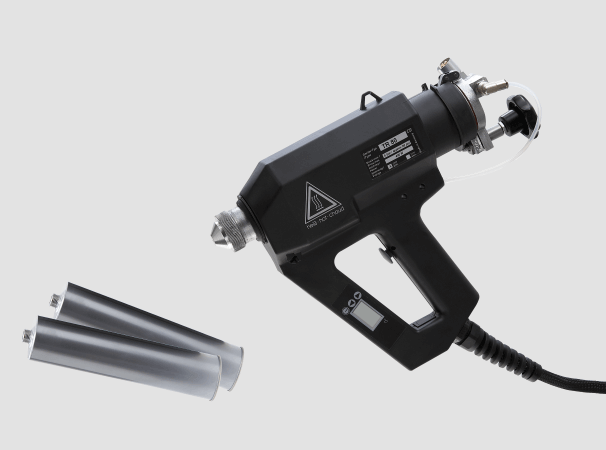 Versatile usage: Laboratories and production
The combination of the TR 80 LCD and the reusable cartridge is perfect for material evaluation, process tests and small batches or rework. For testing reactive hot-melts reka also offers single use cartridges.
Your benefits:
Thermoplastic glues in cartridges can be swapped easily and mess free.
Non-reactive material can be used later on.
No unintended mixing of different materials/glues.
No contamination of the glue gun with the used material/hot-melt. This keeps the applicator clean and low-maintenance.
Reduce cost by using the most versatile applicator: The TR 80 LCD can apply both reactive and non-reactive material. It is also capable of spray application as well as dots and lines. You have all capabilities with a single device!
Ease of use – Master of many applications
To work with the TR 80 LCD you only need electric power and air supply. The spray system comes with a stand that provides two pressure regulators and manometers that let you fine tune the application pattern. All parts for the regular spray application come with the applicator.
Do you want to know more? Contact us!
Use the contact form below or give us a call  +49 721 97079-30.